We are proud to be recognized as an Apple Distinguished School for 2022-2025 for our vision, leadership and success transforming learning through technology.
The use of technology and being an Apple Distinguished School has transformed learning strategies teachers use, resulting in more meaningful student learning through the promotion of investigation and creativity. It has been fundamental for us to continue with our labor as facilitators, fostering the use of technological tools with accountability, ethics and responsibility for both personal benefit and that of the common good.
1. Content Creation:
The transformation of the classroom has been initiated primarily by the iPad enabling teachers to become more innovative, which in turn has led to improved classroom learning. It has really supported and inspired content creation! Teachers have access to a variety of applications and resources (apps related to: communication, creation, edition, management, reproduction, gamification) which allows them to create their own material or make their lessons more interactive and productive. This motivates students to continue learning, offering teachers the possibility to create lively, dynamic classes and more opportunities for self-motivated learning.
2. Innovation with Best Practices:
Teachers and teacher leaders have broken free from inefficient practices from the past, embracing those that are effective and giving them a new twist, taking risks to implement different ways of planning, practicing and improving.
3. Resource Availability:
Teachers have a variety of libraries, professional development sites, and other types of virtual information at their disposal which allows them to continually keep up-todate, both personally and professionally within their subject area.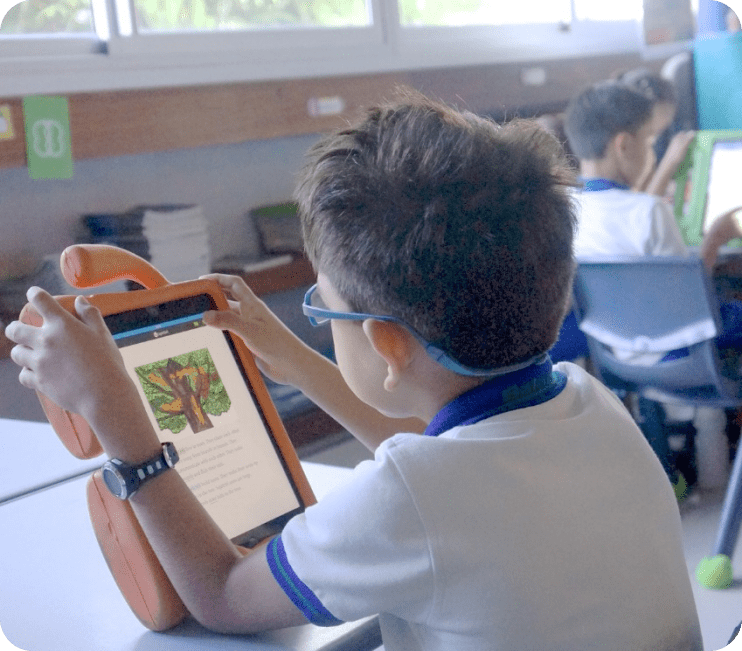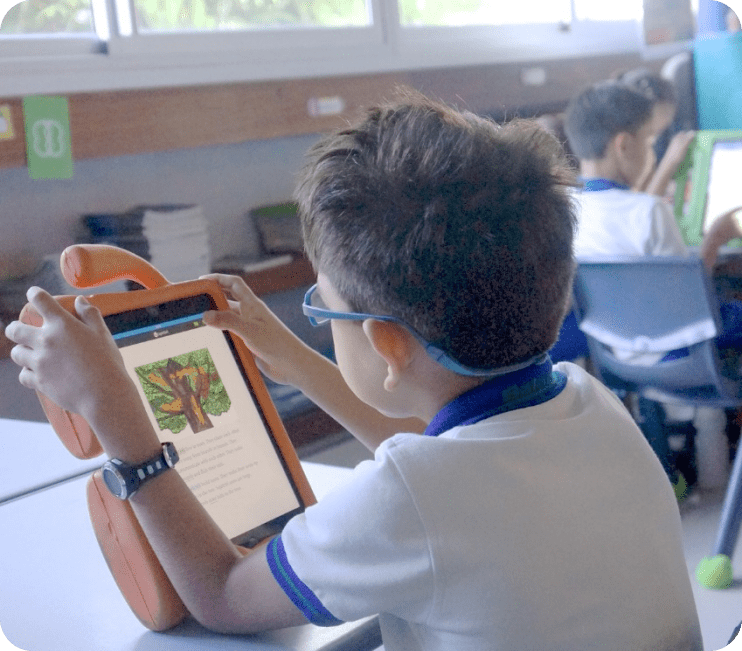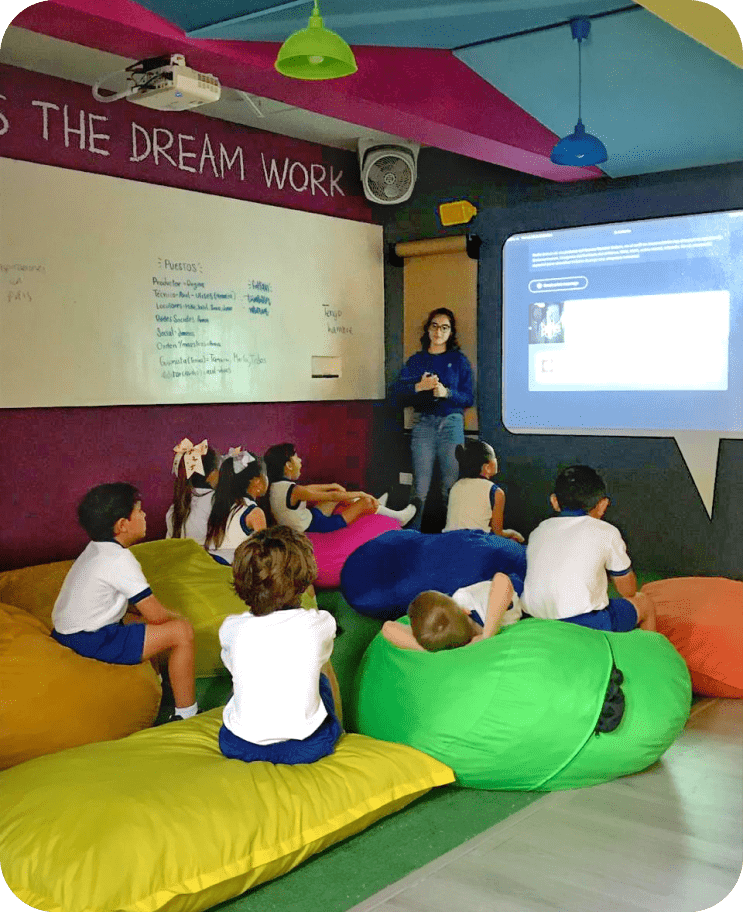 1. Increased Academic Risk-Taking:
The educational apps have tended to level the playing field inside our multi-level classrooms. We have witnessed more risk-taking and less reluctance in the area of written expression due to the fact that their errors can be quickly corrected and fixed. It feels like a safer place to make mistakes.
2. Increased Creativity:
The iPad has done an excellent job with supporting creativity in their final products. And every year they have become more and more sophisticated in their abilities to create, using presentation software to showcase their knowledge throughout the school year.
3. Language Acquisition:
As students acquire their second or third language, they hear and see native speakers from around the world with different accents and ways of communicating. This not only expands their cultural knowledge but also augments listening comprehension skills. In our language classes, apps play an important role helping students correct and improve their pronunciation quickly and reliably while practicing. The ease of connecting with former students around the globe in virtual conference calls in their second language has helped students see a need for their own second language acquisition and its application in their future.
4. Digital Citizenship:
One of the greatest rewards of having technology in students and staff members hands is discussing and experiencing situations related to digital citizenship daily. It is an excellent opportunity to work together, to accompany and support each other as we all learn and decide how to use these tools for personal betterment and for the communities we live in.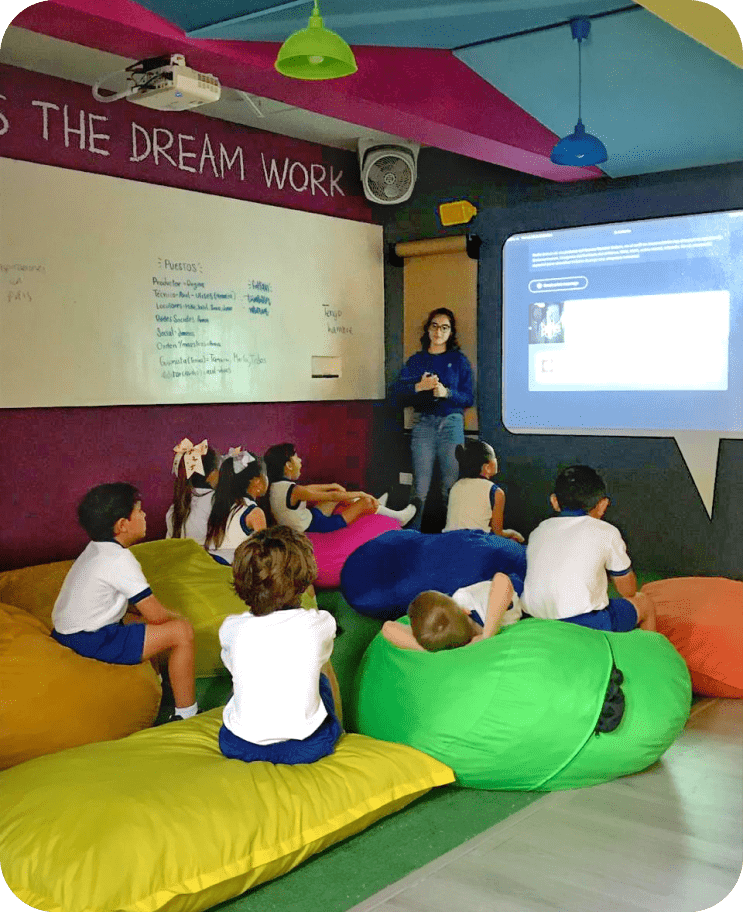 5. Study Portability:
Having access to information, texts and notes in one device means anyone, anywhere, at any time can study and learn. This has also enabled students to practice their second or third language outside of the classroom more effectively.
6. Collaborative Learning:
The use of iPad devices allows students to construct knowledge and learning at a distance with their classmates and teachers, to use new applications and tools for creativity and efficiency, and to access updated information from the real world or information generated during collaborative learning.
7. Differentiated Learning:
Learners who require different strategies for developing skills or demonstrating them can do so more easily due to the wide variety of apps and settings in their iPad devices. All learners benefit from visual content appearing instantly on a screen which supports the concepts or skills they are learning, increasing the depth of their understanding.
8. Unmediated Information:
Students can access and instantly translate information in different languages from international organizations and people to carry out research and participate in national and international events.
9. Autonomy and Responsibility:
Students acquire autonomy to propose and communicate creatively their ideas and learning in different formats with teachers and the public. Students strengthen and develop responsibility and self-manage their learning with the help of different digital tools (the student can organize, manage, monitor and evaluate their learning).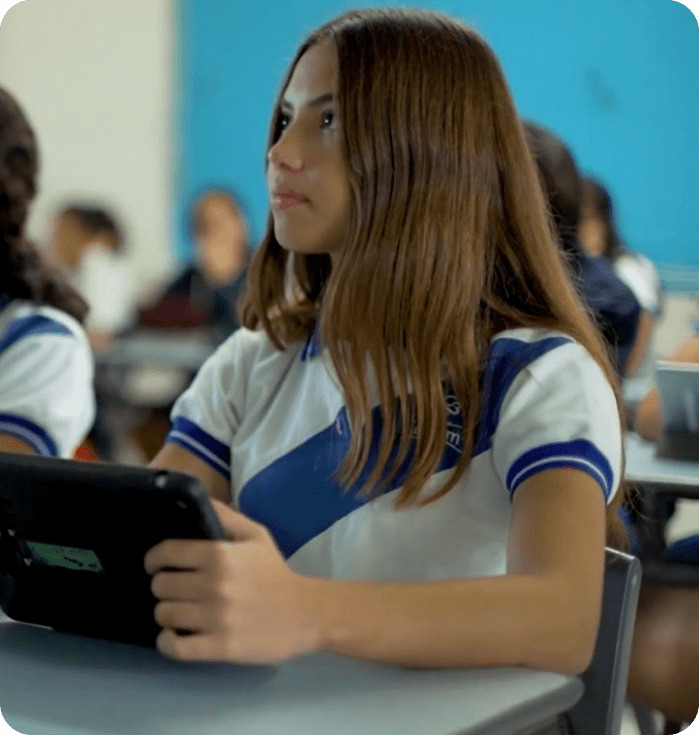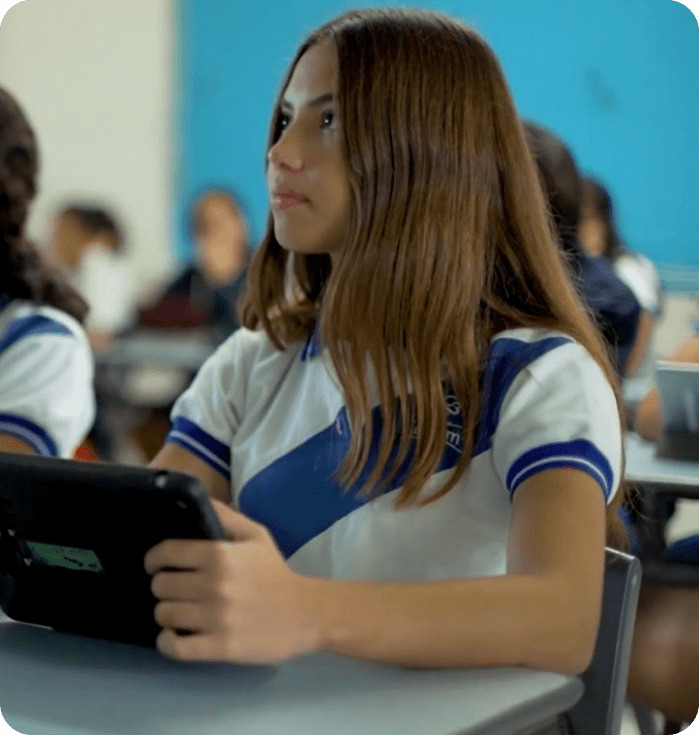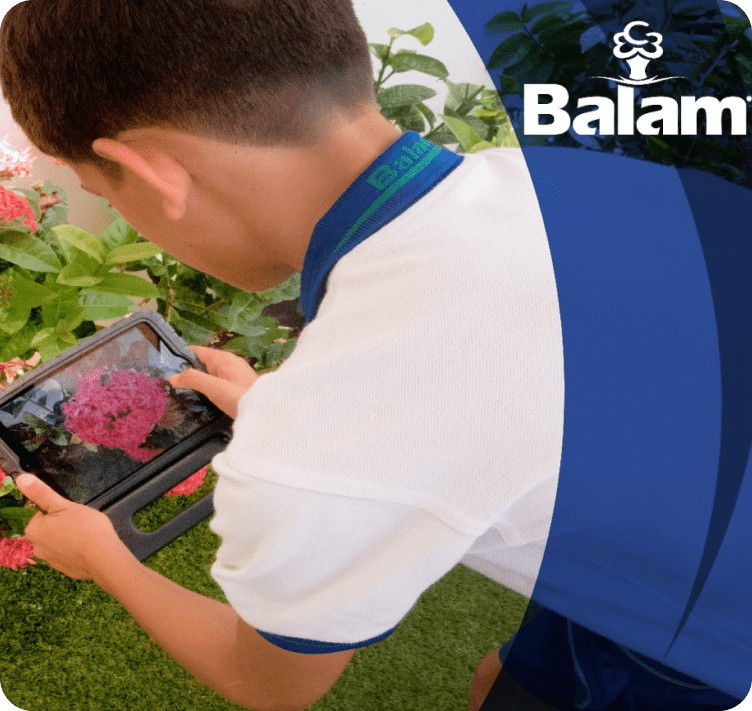 1. Easier Access to information:
The iPad provides a huge amount of digital resources that can be accessed by everyone in the classroom, which has resulted in a more extensive and broader research, raising interest in the area of Global Citizenship.
2. More Effective Communication:
The ease in which students and teachers can communicate through chat, email or video call and can submit work via a variety of virtual learning platforms, has been a real game changer. Students and teachers feel more in touch.
3. Central Focal Point::
The Apple TV has been an excellent tool in moving the rhythm of the class forward as the teacher can project the material and request students to share their products with the rest of the class.
4. Easier Collaboration:
We have a lot of activities that require the students to build presentations together and present them digitally. The ease in which they can simultaneously combine their research or parts, while deciding on format and design has encouraged a more enthusiastic participation; including those more reluctant students.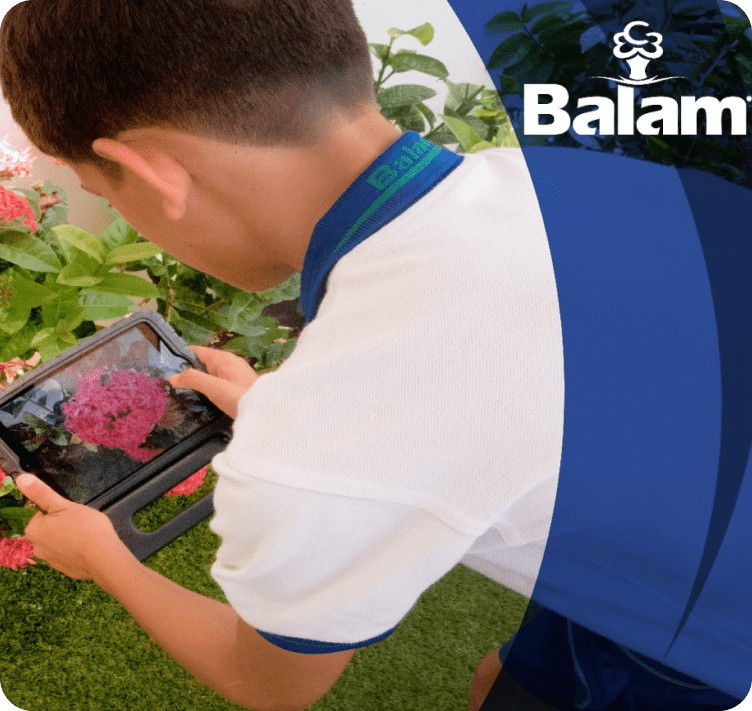 – 1:1 iPad Elementary to Jr. High Learning Model.
– Apple TV in all classrooms.
– Apple Teacher
– iPad Teacher Device.
– Apple School Manager.